Welcome to visit our factory!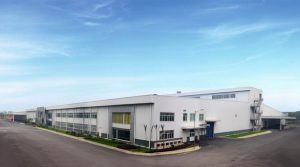 Notice of the Civil Aviation Administration of China, the General Administration of Customs and the Ministry of Foreign Affairs on novel Coronavirus nucleic acid Test Negative certificate for passengers boarding a flight to China
To ensure the health and safety of international travel and reduce the risk of cross-border transmission of the epidemic, passengers on flights to China will be allowed to board on the basis of a novel coronavirus nucleic acid test negative certificate.The arrangement is as follows:
1. Chinese and foreign passengers taking flights to China shall complete nucleic acid testing within 5 days before boarding.The test should be conducted in an institution designated or approved by the Chinese embassy or consulate abroad.
2. Chinese passengers take photos and upload negative nucleic acid test certificates through the international mini-program for Epidemic Prevention and Health Code.
Foreign passengers shall apply to the Chinese embassy or consulate for a statement of their health status based on their negative nucleic acid test certificate.
4. The airline concerned is responsible for checking the health code status and health statement before boarding.Passengers who do not meet the relevant requirements cannot board the plane.All airlines shall strictly carry out inspection procedures.
5. Passengers who provide false certificates and information shall bear corresponding legal liabilities.
6. The Chinese Embassy will seriously evaluate the nucleic acid testing capability of the host country and issue specific measures for implementation when conditions permit.
Welcome to visit our factory-GEIT GROUP!